Modern flames - Electric Heating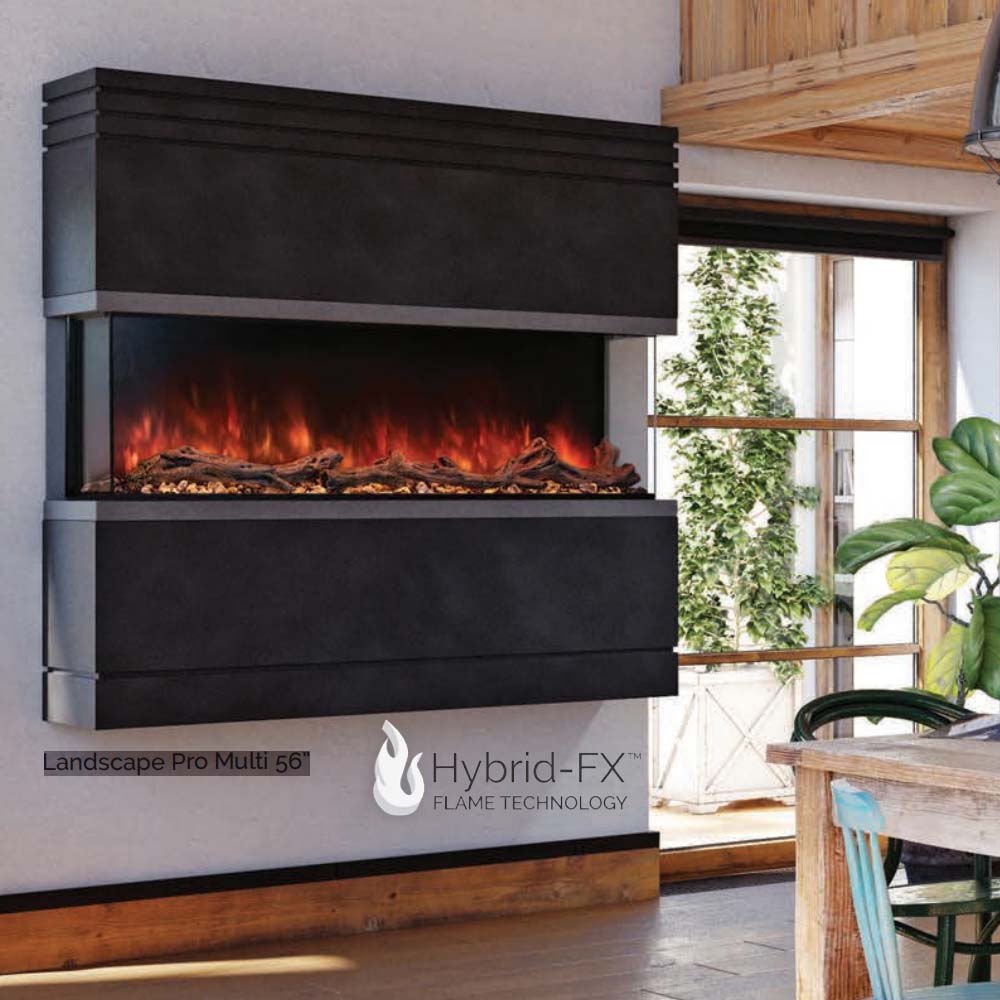 Modern Flames was established in 2008 and has quickly become the innovative leader in contemporary electric fireplace design and technology.
After pioneering the linear electric fireplace throughout North America, Modern Flames' brand has skyrocketed with many firsts to market which include; the first linear recessed electric fireplace, the first fully built-in electric fireplace, the first outdoor electric and now the first steam electric fireplace.
Modern Flames' products have gained notoriety with architects, designers, builders and homeowners for its unbelievable life-like flame appearance, ease of installation and affordable cost to the builder compared to wood and gas. With global movement into greener building and high efficiency products, Modern Flames' new FusionFire technology allows consumers to achieve the look of a fireplace without sacrificing the realism of a real fire.
With a new corporate headquarters and expanded warehouse in Phoenix, Arizona, along with it's new steam technology, Modern Flames continues to be a leader in the electric fireplace industry. Modern Flames is innovating the industry standards of tomorrow.