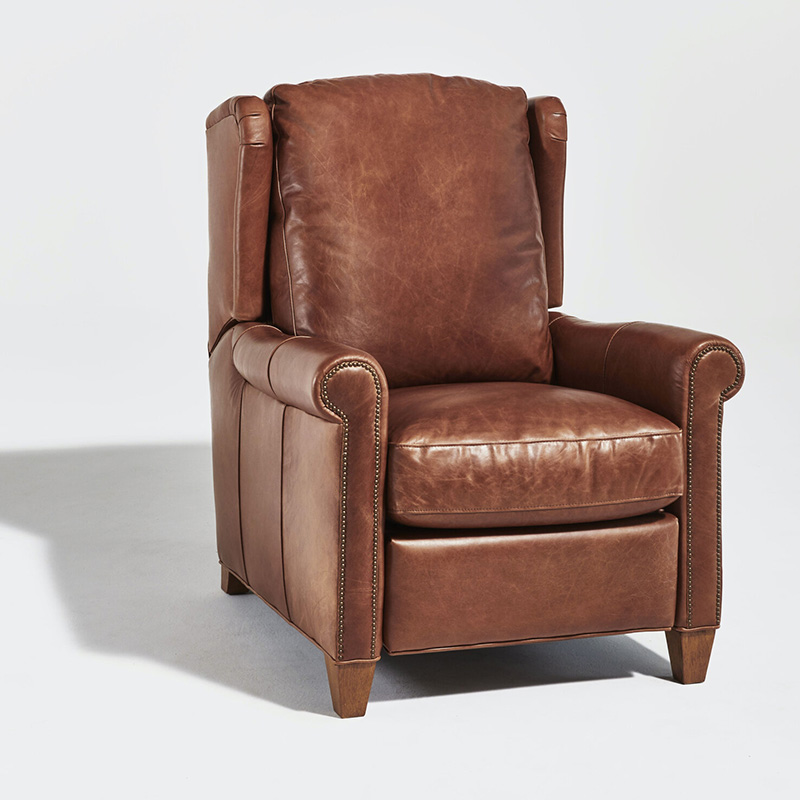 DIMENSIONS: W 83cm x D 93cm x H 102cm
MATERIAL/COLOURS:
A huge range of leathers to choose from.
A TRUSTED STEED FOR THE TIRELESS ADVENTURER.
The Recliner, much like a treasured friendship, offers steadfast comfort and reliability. With an ultra smooth, push reclining action, an understated wing back and diminutive rolled arms, it offers maximum comfort without compromising on style. Old leathers evokes old world luxury with a finish that will age gracefully with time.